PRIVATE LABEL COSMETIC MANUFACTURERS
Cosmetify, We are private label cosmetic manufactuerers in India. We offer third party manufacturing service to our clients. Basically, We manufacture products for other brands  or companies with their brand naem or logo on the products.
OUR PRIVATE LABEL PRODUCTS
Private Label Products We Manufacture:-
Skincare Manufacturer
Haircare Manufacrurer
Personal Care Manufacurer
UNDERSTANDING CLIENTS REQUIREMENT
We follow on our customer's idea and business guideline. Our central goal is to reliably furnish our Clients with what they need when they need, to enhance our customer's efficiency and productivity with superior grade and on time conveyance.
Many clients approach us with their own custom formulations. We discuss their formulations and tell them the pros and cons of their formulation and we have experts that help them to make the best custom formulation for their products.
Many clients approach us with an idea in their minds but they don't have an idea is it a possible formulation for their products or not. Our experts help them to make a product from an idea.
We have inhouse dedicated experts that help our clients to make a best custom formulation for products.
We deliver the samples to our clients to analyze the quality and effects of the products before finalizing the products for production.
The quality of products and satisfaction of our clients the only things matters to us.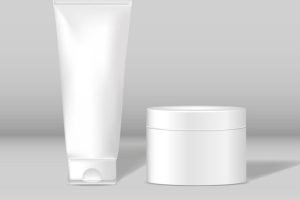 Presentation of the product is a very important part of the product, without a perfect or attractive packaging material no one is interested in the product.
We help our clients to choose a perfect, attractive & premium quality of the packaging for their products.
We have our in-house designers that help our clients to design or choose a modern, attractive and cost efficient design for their products.
Every different product needs a different kind of approval. Before launching a product, you need to take approvals from the concerned drug departments.
cosmetify provide complete documentation services and needed approvals to our clients from the drug departments.
After the sampling & approvals of the products we start manufacturing of the prodcuts. We design, develop and produce the high qulatity products according to the approved samples and according to the claims, we have for the product.
Cosmetify has great team of quality control unit. They help us to  maintain the quality of the products. We do the testing of the at multiple stages like when, we are in formulation devloping stage, in-between production & at after the production done.