Imagination
Innovation &
Creation

We pride ourselves in creating & developing innovation, high-quality cosmetics in the market. From Concept to creation-we're your one-stop-shop.
Fully automatic machines to ensure the quality products .
Fully equipped quality lab with trained and experienced staff.
Innovative combinations and best in class ingredients to outstand your products in the market.
500+ quality ingredients sourced ethically
Complaint with GMP & ISO and licensed by FDA to meet quality standards.
Understanding Requirement
Get in touch with our team, and tell us about your idea, requirements, target, audience, inspiration and brand narrative – we do the rest!
R&D Product & Packaging
Our R&D provides you quality, stable formulations and helps you with new development side by side, Our purchase team offer assistance with your packaging requirements
Production
We carry out the production of your goods in fully automated, hygienic unit and follow all compliances laid down by GMP and ISO.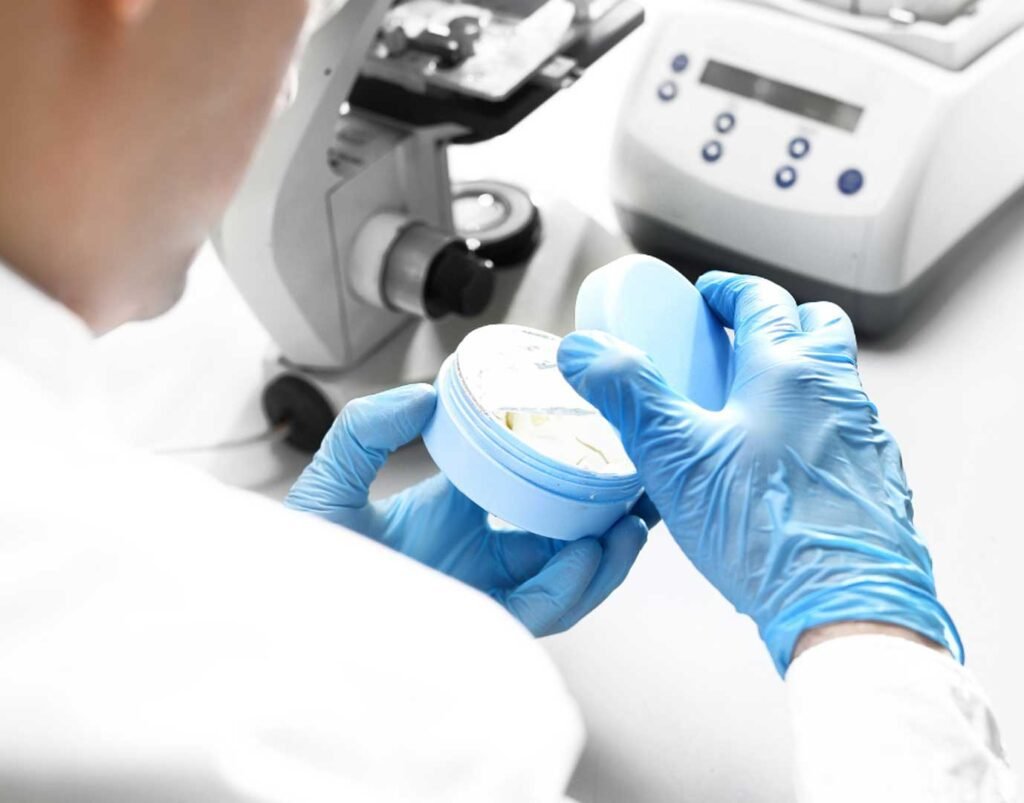 QA/QC & Final Inspection
We ensure proper QA/QC and inspection for raw materials as well as batches of production, & ensure quality products are delivered to the clients.
Dispatch
once products are ready, we dispatch them to your door step. You get a hassle -free, on time delivery.
I had a great experience with Cosmetify. They were able to provide me with the best quality product, at an affordable price. Their packaging was also excellent and they provided a great customer service experience. I would highly recommend them to anyone looking for a good deal on skincare!
Balance Skincare
Cosmetify is not only a good place to get third party manufacturing but they also accommodate a lot so that you have no doubts with regards to your products. There team is very cooperative and help you through every process which brings about the fact this professional team knows just exactly what to do!
Joyeeta Chandra
Before starting my own brand, visited many manufacturers in Punjab, Haryana and Himachal. But the main thing which convinced me was the quality and the samples which they did send me. No doubt when we first start something it take times and especially when pandemic is there, inspite of everything they once again proved me that yes time which was invested was worth waiting for and end of the day what counts is the quality. Everyone in the team is soo much cooperative and amazing packaging done by the people.
Pallav Daga
great professional team. Loved the passion in the R & D . must try manufacturer. The owner is surprisingly very educated which in my experience is a rarity . I usually dont give a 5 star review but i guess based on my XP, they deserve it
Avya Pahwa
We Finalized Cosmetify after doing lot of due diligence for a good and trustworthy Private label manufacturers in India . They came across a company who understands the clients requirements , helps in conceptualizations and launching the final products as per your requirements . Rashi ( founder ) came across as super knowledgeable on the subject matter . She helped in going out of the way in getting best of packaging suppliers , Even helping our company in getting a good design company for our products . An excellent collaborator and understanding and helping solve all issues that are faced by a startup like us . We are very sure we will together build a great brand
Kiaa
Cosmetify is one of the most well grounded cosmetic manufacturers with wide range of quality products. Their understanding and professionalism are the key points to trust them for startup.
We had an excellent experience with cosmetify, everyone was very helpful and encouraging of our ideas. We are very happy with our final product which we received. We would recommend cosmetify if you are looking for a product manufacturing industry as they have a very wide range of quality products.
NOIANT